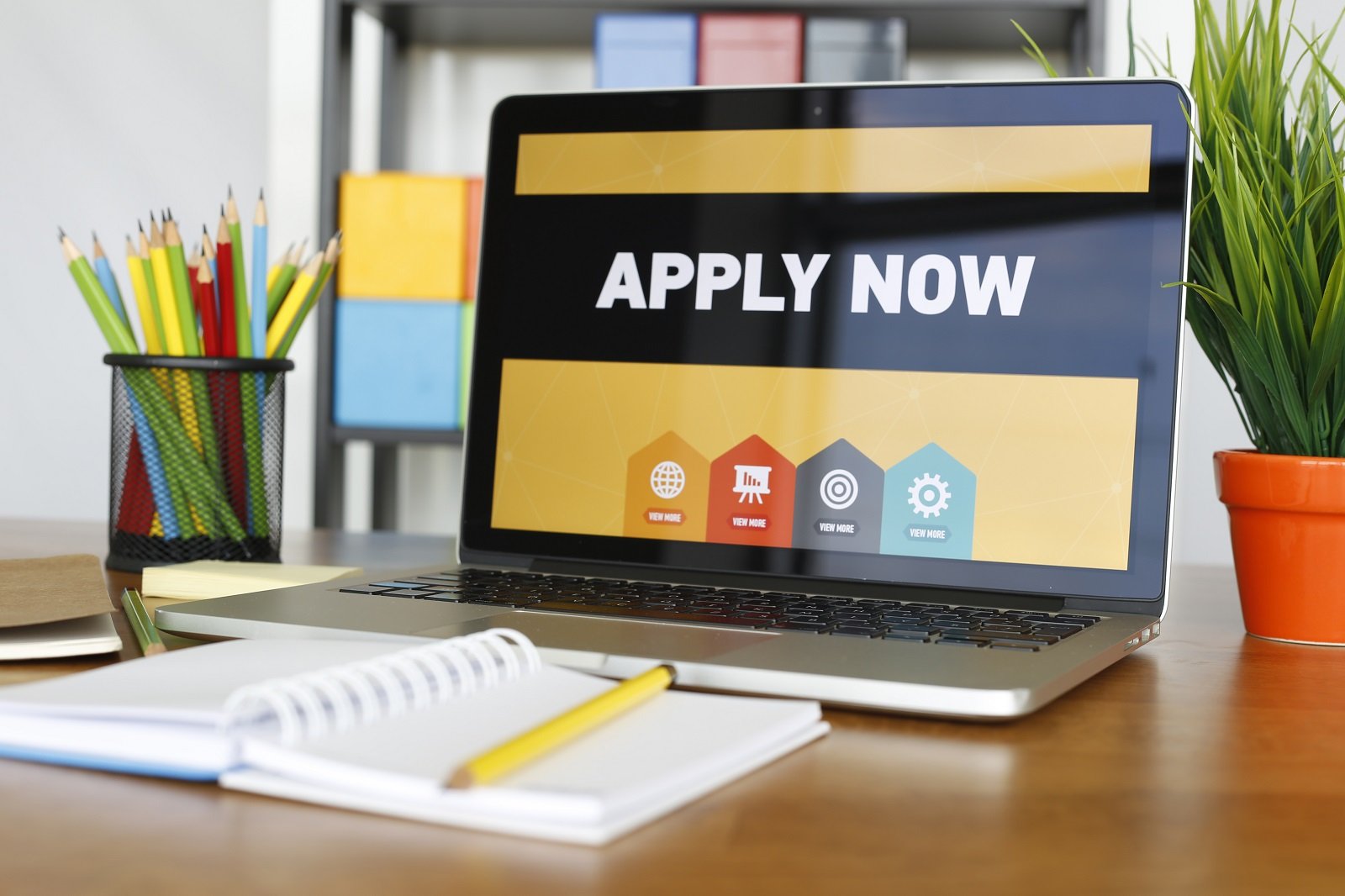 The concept of job titles is tricky. Only one to three words are supposed to fully describe who you are and what you do, as well as determine how you will be remembered.
Not everyone gets it right though. In fact, according to this HR Daily Advisor survey, more than a quarter of employed people believed that their job titles do not accurately describe their responsibilities. The reasons for this vary but include constantly evolving job functions. Nowadays, most job descriptions can't even fit on one page.
It may seem like a trivial issue, but the titles used in your organization's job postings determine the quality and quantity of applications. Using creative titles can help your job post stand out from the rest so more people will notice it. Moreso, creative titles indicate a progressive and forward-thinking organization so you will attract people with the same mindset.
In such a competitive world where companies hire only the best, creative job titles can make the difference in attracting the right talent.
That is why we have put together the creative job titles below for you to consider and potentially use while filling various positions in your organization.


1. Vibe Manager - Head of Human Resource
Among other roles, the head of human resources is tasked with overseeing employee relations of all the departments of a company. Think of it as creating a sense of community among the employees. A good vibe. The better the vibe, the higher the productivity.
This title brings a creative twist while conveying how you view the position of a Head of Human Resource.
Responsibilities
Managing recruitment
Addressing demands and grievances of management and employees
Developing and implementing HR strategies
Qualifications
A bachelor's degree in human resources or a related field such as business management or finance is required to qualify as a vibe manager.


2. Director of Personal Affairs – Personal Assistant
Personal assistants can either be hired as full-time or part-time employees. Their roles and responsibilities depend on the size, type and nature of work you do and who they will primarily assist if hired on a permanent basis.
Most of their time is spent on tasks such as answering phone calls, taking messages, sorting incoming mail, and keeping track of schedules and project plans.
The creative title "director of personal affairs" seeks to recast the way personal assistants are viewed in the workplace. It is a creative twist on how much PA's do for their bosses.
The director of personal affairs is tasked with a wide number of duties and responsibilities. Since you are going to rely on this person a lot, a title such as Director of Personal Affairs shows that you value the position and understand how critical it is.
Responsibilities
Handle financial and tax matters
Coordination and organization of income tax return information
Comply with regulations, policies, and procedures of the company.
Assist with bureaucratic paperwork
Qualifications
To qualify as a director of personal affairs, qualifications can vary depending on the scope of the job.


3. First Impressions Director - Receptionist
The front desk plays a crucial role in the public relations and marketing of a business. In some organizations, it is largely responsible for how people perceive your business. That is why the title "first impressions director" is increasingly replacing "receptionist".
The reason why first impressions directors play such a huge role in public relations is that they are often the face of your business. They answer customer requests, phone calls and emails – everything that will determine if the public perceives you in a negative or positive light.
For someone at the forefront of the company such as a receptionist, they need a title that matches their importance.
Responsibilities
Welcome visitors
Determine what visitors want and help them appropriately
Answer and address incoming phone calls
Determine the purpose of the call and handle them appropriately
Receive, sort, and distribute mail
Qualifications
To become a director of first impressions, you need an associate's or bachelor's degree in a related field.


4. Teller O' Tales - Director of Story Telling
The title "director of story-telling/chief storyteller" already feels like it's made up so you can just go with the original. But teller o' tales sounds like something out of a Harry Potter novel. It conjures images of a wise old man with a balding head and tired eyes atop a hill, one hand stroking his long white beard and the other one tightly clutching a walking stick.
"Oh teller o' tales, kindly guide us on what to think of your organization."
The director of story-telling is tasked with driving your brand's ongoing narrative. These narratives and stories are the overarching purpose of the organization. Who are you? What are your core values? What are you trying to accomplish? How are you going to accomplish it? What are your rules of engagement?"
The teller o' tales develops the message and tells it as a story on different channels while ensuring consistency.
Responsibilities
Wording the company's mission, history and messages about their brand as they would want it to be heard.
Pass the message to the target audience in the form of stories.
Increase employee and customer engagement.
Translate executive vision statements into easily consumable material.
Putting together clear narratives and measuring the success of each story.
Qualifications
Experience in relevant company industry.
Experience in marketing, product marketing, PR, or advertising.
Good writing and communications skills.
5. Prose Pro - Copywriter
Copywriters are tasked with researching keywords and producing engaging, clear text for different channels to convince readers to take a certain action. They help establish a voice for the business and make products more appealing.
This function is vital to the success of the business, so calling them pros shows how much you respect the position and its complexity.
Responsibilities
Researching keywords
Creating clear, compelling copy for various channels
Ensuring their copy is accurate by proofreading
Qualifications
Bachelor's degree in English, communications, or related field
Good writing and typing skills
Strong research skills
Advantages of Creative Job Titles
For both the firm and the employees, creative job titles have several advantages. These advantages are:
1. They Improve Creativity and Productivity
When employees are allowed to select their own job titles, they are able to express their creativity. This encourages them to think independently and imaginatively in their work.
Also, it improves the productivity of employees because titles such as "first impressions director" convey a sense of importance and uniqueness. According to an article in the Harvard Business Review, making the traditional titles more creative makes jobs more meaningful, and helps employees deal with emotional challenges.
2. They Indicate Company Progress
Creative job titles show that the company is forward-thinking and progressive. This attracts young talent and creative minds, giving the company an edge over its competitors.
3. They Improve Brand Perception
The kind of job titles that your company has says a lot about its culture. Traditional job titles show the company is more traditional. That said, companies can potentially change employee and public perception of your employer brand by switching to creative job titles.
4. They Ease the Hiring Process
Creative job titles increase the number of applications to a job posting because it makes the job ad stand out. Additionally, as aforementioned, creative titles attract talent because your company shows that it's more forward-thinking than if you were to advertise a job with a traditional title. More people are likely to respond to a "first impressions director" than a "secretary" job ad.
Are You Having Trouble Attracting Candidates?
The meaning and perception of a job are greatly influenced by its title. To change how you are perceived as an organization and increase the quantity and quality of hires, you should look at incorporating creative job titles.
In addition to adding a creative spin on traditional job titles, you should also evaluate your employer branding to determine if there are ways to improve your value proposition.
There are so many ways that you can set yourself apart from the competition. A particularly compelling way to stand out is with video. According to HubSpot's State of the Video Marketing Survey, 86 percent of businesses use video as a marketing tool. The survey further revealed that 87 percent of those who use video get a positive ROI.
If you would like to harness the power of video marketing, you can do so through Lumina. It is an intuitive platform that features a suite of easily customizable creative assets that rapidly generate video job postings. You only need to paste the link to your job posting and you will have your video in 24 hours.
To attract candidates and source hires, try Lumina today for yourself and see immediate results.